Stats

• 11200 Smileys
• 200 categories
• 315 Bananas
• 310 Good jokes
• 960 Funny names

• 300 % Free •



Links
Partners :

Find Smiley :
You can search for any smiley very easily by typing your words.
Examples : pets, shy gif, mad smiley...


Smiley Australia
Australia, Sydney, boomerang...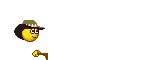 Australia, bush, kangaroo, koala...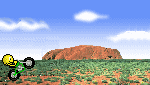 See also :



Travel

---> Africa • Asia, Oceania • Australia
Europe 1 • Europe 2 • Europe 3 • Europe 4 • Europe 5
North America 1 • North America 2 • South America

Not Lol but Lulz !


• Lulz !


McQuillan walked into a bar and ordered martini after martini, each time removing the olives and placing them in a jar. When the jar was filled with olives and all the drinks consumed, the Irishman started to leave.

"S'cuse me," said a customer, who was puzzled over what McQuillan had done. "What was that all about !"

"Nothing," said the Irishman, "my wife just sent me out for a jar of olives."


My favorite smiley
Mable Aum