Stats

• 10275 Smileys
• 200 categories
• 315 Bananas
• 255 Good jokes
• 952 Funny names

• 300 % Free •



Links
Partners :

Find Smiley :
You can search for any smiley very easily by typing your words.
Examples : pets, shy gif, mad smiley...


Smiley St Patrick 1
St. Patrick, Irish, party, clover...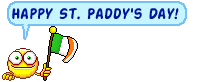 Paddy's day, shamrock, dance...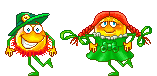 See also :



St. Patrick's Day

---> Clover, Chance • Cauldron • Paddy drink
Not Lol but Lulz !


• Lulz !


Dilbert's "Salary Theorem" states that "Engineers and scientists can never earn as much as business executives and sales people." This theorem can now be supported by a mathematical equation based on the following two postulates :

As every engineer knows : Power = Work/Time
Since :
Knowledge = Power
Time = Money
Knowledge = Work/Money.
Solving for Money, we get :
Money = Work/Knowledge.

Thus, as Knowledge approaches zero, Money approaches infinity, regardless of the amount of work done.

Conclusion:

The less you know, the more you make.


Navigation :

• Welcome
• Sitemap
• Alphabetical map
• Partners
• Legal


In favorites

\(^o^)/

Français

Español


My favorite smiley
Ty Red