Stats

• 11200 Smileys
• 200 categories
• 315 Bananas
• 310 Good jokes
• 960 Funny names

• 300 % Free •



Links
Partners :

Find Smiley :
You can search for any smiley very easily by typing your words.
Examples : pets, shy gif, mad smiley...


Father Christmas Smiley 4 : Midnight
Father Christmas, ball, snow...


















Midnight... will it come ? Nativity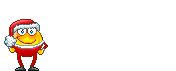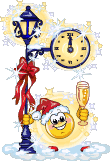 See also :



Christmas

---> Nativity • Christmas Carol • Christmas tree 1
Christmas tree 2 • Santa Claus • Reindeer and Caribou
Santa Claus Sleigh • Father Christmas 1 • Father Christmas 2
Father Christmas 3 • Father Christmas 4 • Chimney • Gifts 1 • Gifts 2
Not Lol but Lulz !


• Lulz !


A blonde calls her boyfriend and says, "Please come over here and help me. I have a killer jigsaw puzzle, and I can't figure out how to get it started."

Her boyfriend asks, "What is it supposed to be when it's finished !"

The blonde says, "According to the picture on the box, it's a tiger."

Her boyfriend decides to go over and help with the puzzle. She lets him in and shows him where she has the puzzle spread all over the table.

He studies the pieces for a moment, then looks at the box, then turns to her and says, "First of all, no matter what we do, we're not going to be able to assemble these pieces into anything resembling a tiger." He takes her hand and says, "Second, I want you to relax. Let's have a nice cup of tea, and then..." He sighed...

"Let's put all the Frosted Flakes back in the box..."


My favorite smiley
Kat Agory