Stats

• 11200 Smileys
• 200 categories
• 315 Bananas
• 310 Good jokes
• 960 Funny names

• 300 % Free •



Links
Partners :

Find Smiley :
You can search for any smiley very easily by typing your words.
Examples : pets, shy gif, mad smiley...


Smiley in the Garden
Cool in the garden...














Flowers, hammock...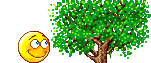 See also :



At Home

---> TV • Housework • Household chores
The Garden • Gardening • Swimming pool •

Not Lol but Lulz !



• Funny Lols ** I Love You **

▷ in Farsi – Doset daram

▷ in Filipino – Mahal kita

▷ in Finnish – Mina rakastan sinua

▷ in French – Je t'aime/ Je t'adore

▷ I love you in German – Ich liebe dich


My favorite smiley
Luke Warmwater