Stats

• 11200 Smileys
• 200 categories
• 315 Bananas
• 310 Good jokes
• 960 Funny names

• 300 % Free •



Links
Partners :

Find Smiley :
You can search for any smiley very easily by typing your words.
Examples : pets, shy gif, mad smiley...


Smiley Star Wars
Star Wars, Jedi, lightsaber, Death Star...














May the Force be with you, little Smiley !





Star-wars, ship, Yoda, Luke, Use the Force...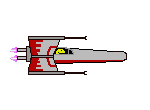 See also :



Science-fiction 1

---> Science-fiction 2 • Star Wars
Not Lol but Lulz !



• Laugh :


A salesman's car breaks down in the pouring rain outside a farmhouse.
The salesman bangs on the farmhouse door.

The next morning, the farmer's daughter wakes up to find her father in bed with the salesman. She shoots them both and takes off in the salesman's car.

She assumes the salesman's identity and meets all of his quotas.


My favorite smiley
Andy Tover