Stats

• 11200 Smileys
• 200 categories
• 315 Bananas
• 310 Good jokes
• 960 Funny names

• 300 % Free •



Links
Partners :

Find Smiley :
You can search for any smiley very easily by typing your words.
Examples : pets, shy gif, mad smiley...


Smiley Star Wars
Star Wars, Jedi, lightsaber, Death Star...














May the Force be with you, little Smiley !





Star-wars, ship, Yoda, Luke, Use the Force...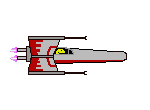 See also :



Science-fiction 1

---> Science-fiction 2 • Star Wars
Not Lol but Lulz !




All the Lol names :

◊  	Percy Monie	  ♥  	Reed Mylips	

♥  	Crystal Glass	  •  	Kent Stop	

◊  	Annie Body	  ♥  	Hugh Getraidy	

♥  	Denny Beater	  •  	Dwayne Pipe	

♥  	Amanda Lynn	  •  	Paris Plaster	

◊  	Manny ThingZ	  ♥  	Herbie Voor	

♥  	Christian Ism	  •  	Stan Still	

◊  	Ginger Aile	  ♥  	Wanda Getfree	


My favorite smiley
Vye Brator