Stats

• 11200 Smileys
• 200 categories
• 315 Bananas
• 310 Good jokes
• 960 Funny names

• 300 % Free •



Links
Partners :

Find Smiley :
You can search for any smiley very easily by typing your words.
Examples : pets, shy gif, mad smiley...


Smileys Flying : it flies
Airplane, pilot, balloon, flying...








Plane, balloon, ship, Aircraft...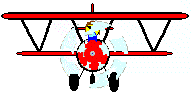 See also :



Move on 2 wheels

---> Cars • Sport Car • Racing
Flying • Slide • Professional • Military

Navigate and Boating --->
Boating •
Not Lol but Lulz !



• Laugh :


A student came home from school rather depressed.

"What's the matter, son," asked his mother.

"It's my grades, Mom. They're all wet."

"What do you mean all wet ?'"

"I mean," he answered, "they are below C-level."


My favorite smiley
Stu Pidity