Stats

• 11200 Smileys
• 200 categories
• 315 Bananas
• 310 Good jokes
• 960 Funny names

• 300 % Free •



Links
Partners :

Find Smiley :
You can search for any smiley very easily by typing your words.
Examples : pets, shy gif, mad smiley...


Smileys in Sport Car
Sports Car, Ferrari, Porsche...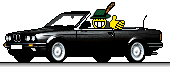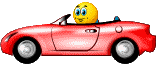 Drive, Convertible, ghetto style...








See also :



Move on 2 wheels

---> Cars • Sport Car • Racing
Flying • Slide • Professional • Military

Navigate and Boating --->
Boating •
Not Lol but Lulz !



• Laugh :


A substitute teacher was trying to make use of her psychology background.
She began her class by saying, "Everyone who thinks you're stupid, please stand up."

Right away, Little Johnny stood up.

The teacher said, "Why do you think you're stupid, Little Johnny !"

"I don't, ma'am, but I hate to see you standing there all by yourself !"


My favorite smiley
Andy Gravity